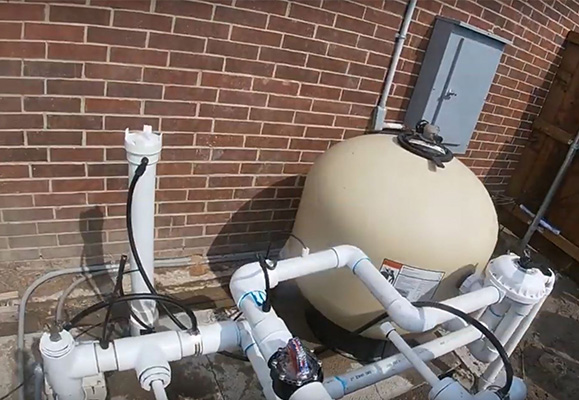 A technical problem requires a technical solution.
Technical problems require diagnostics, not guesswork.
Poolsure's Field Service Technicians are trained and equipped to discover the root cause of your concerns. With our diagnostic service, you will receive a report detailing specific issues accompanied by concrete solutions.
Get a diagnostic knowing that you can count on the solution.
Poolsure's diagnostic experience is thorough.
What causes pool equipment to break down is not always obvious. To make sure that your problem gets fixed and stays fixed, our diagnostic will always include the following steps:
 Interviews with staff about concerns regarding your pool
 A detailed inspection of the immediate problem
 A Limited Visual Inspection of the pool area
 An analysis of circulation equipment performance
 A detailed written report and itemized quote