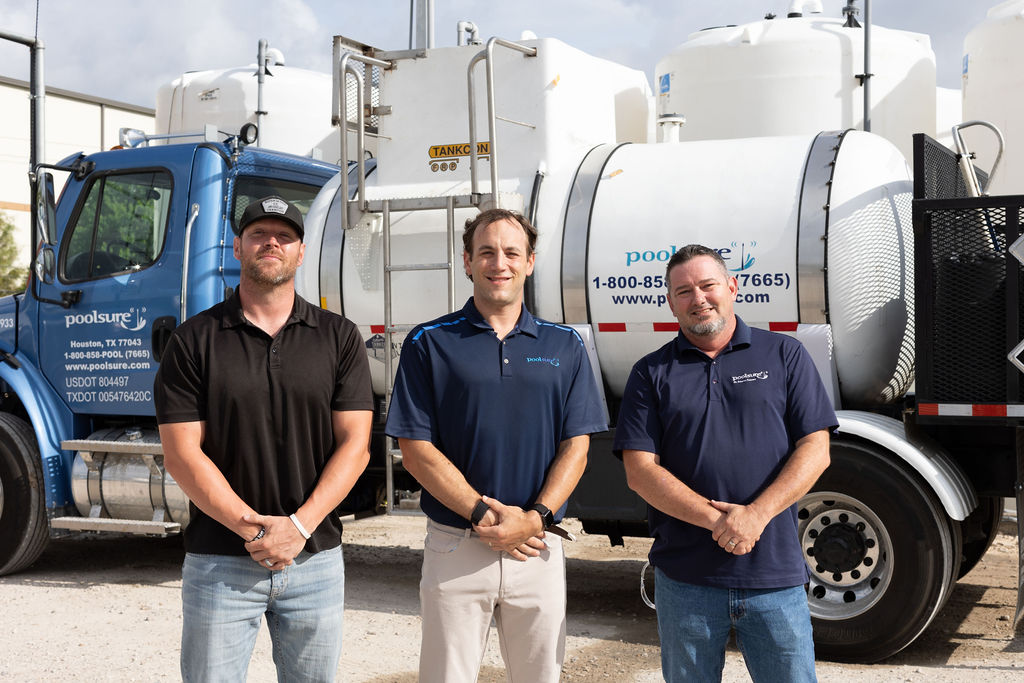 Why would you want to join our team?
Competitive total compensation package, including health benefits and 401(k) with matching
Local positions allowing you to be home daily
Paid company holidays
Paid time off available
Supportive, family culture
Structured training and ongoing mentorship
Internal career development and growth opportunities
Poolsure's mission is to promote safe and healthy swimming throughout all of our service areas! We are always on the lookout for new talent to join our Poolsure team. If you can get behind this mission, check out our open positions!
At the Aquasol Companies, we help commercial and municipal customers keep their water safe. We design, distribute, and sell chemical automation equipment in addition to having one of the largest chemical delivery fleets in the industry.

"Great Opportunities Here"
Plenty of opportunities to learn new skills and grow with the company.
Great work culture. Good pay. Plenty of overtime.

"Best Job Ever!"
Very relaxed work environment. By far one of the best places I've ever worked at.
Company really seems to care about their employees.

"Poolsure is Very Family-Oriented"
Benefits are great, bonuses would include tickets to sports events, overtime hours if needed. The owner is the type of person you can talk to about issues within the business.

"Fantastic Company!"
Progressive culture – millennial friendly. Digital company is "with it". No lowball pay…
Reasonable job expectations – great office space and environment to come into.
Everything is digital – salesforce, slack, telogis, and gsuite. There is no way to get lost here.